Latest news and information for To Go Events
This is where you'll find the lastest news and information for The To Go Events Family.
Use the menu on the right sidebar to choose blog entry or visit any of the stories below.
Recent Blog Posts
In today's ever competitive market, where many people buy their vehicles without ever stepping foot on the car dealerships lot, it's important to create a buzz...
Trade shows are expensive. They're stressful. And if you participate correctly – they're profitable. Very, very profitable. But trade show traffic doesn't happen by accident....
This year the San Antonio Water System presented us with a new challenge. They wanted an event that could be open the entire 6 hours...
November 2016 To Go Events Newsletter for College and Corporate Groups Newsletter – November 2016 In this issue: ToGoEvents Holiday Hype Recent Events Welcome...
Providing meeting support is one of the options that many of our corporate clients are using now by bringing in our Gold or Platinum Level Entertainment Package shows...
This fall is shaping up to be absolutely incredible. Busy and incredible. Here's the deal. When you catch us as a part of a big...
We had a fun time with the students at the Annual TJCSGA (Texas Junior College Student Government Association) Convention in Austin. Student leaders from around...
First off… THANK YOU to everyone who stopped by our booths, said hello, filled out contact info, booked shows (especially you guys) and got samples...
We took a few minutes at January's run of Motivational Mug events to shoot some video, take some pictures and we finally edited it...
Snowball Express is our favorite charity event of the year. We've been a part of it and looked forward to it since 2012 when our...
We've finally committed to being at NACA Nationals in Louisville, KY in February (like it was a surprise to us since we've been every year...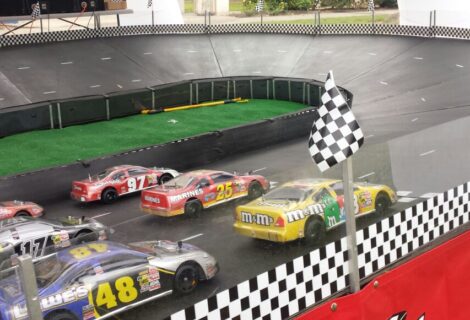 Here's a short video featuring our Race Cars To Go. Your College Campus or Corporate Event will love them....